Trail cameras are great for hunting, tracking, and even security, but there's plenty of room for improvement. The Moultrie Mobile Edge Pro Cellular Trail Camera addresses several pain points, including and brand-new technology designed to extend your runtime and reduce your frustration. We got our hands on one to see how these new features affect your experience and check out its potential as a jobsite security camera.
Moultrie Mobile Edge Pro Cellular Trail Camera Key Features
Nationwide cellular coverage that automatically connects
Cellboost antenna
False Trigger Elimination (FTE)
There are a lot of features and technology built into this trail camera, and two of them really jumped out at us.
Edge Pro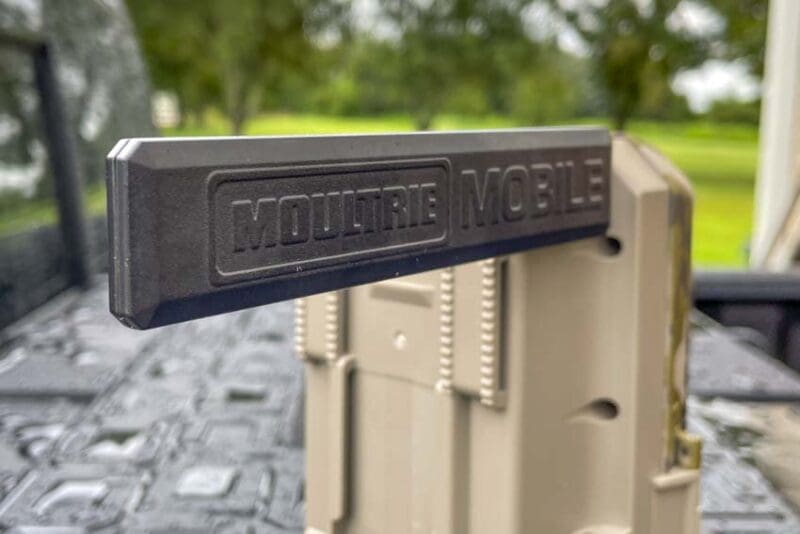 Edge Pro is more than just cellular connectivity for the camera. It uses an Auto Connect technology that identifies and links to the strongest signal available. Several nationwide carriers are available, but you don't have to choose between them—the camera will automatically do that itself.
False Trigger Elimination (FTE)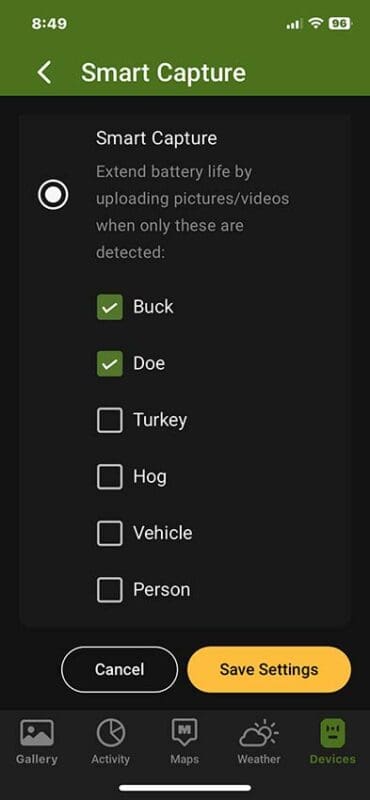 Moultrie's False Trigger Elimination is what sets this trail camera apart from other models we've used. Smart Capture uses artificial intelligence to identify and save images of the species you're targeting and eliminating those you're not. By enabling this feature, you can reduce the number of photos/videos you're capturing and extend your runtime by focusing on specific species.
Smart Zones allows you to customize detection zones so the camera only triggers in the areas you want. By eliminating areas of peripheral movement, such as tree branches, you get fewer false positive triggers that add to your camera roll and reduce your runtime.
According to Moultrie's testing, this combination of these advancements can reduce your false triggers by as much as 99%!
Moultrie Mobile Edge Pro Camera Quality
36MP photo resolution
1080P video resolution
50° field of view
HD audio capture
1/2-second camera trigger speed
3-shot burst capable
NYXEL near infrared sensors
Image stamping (date, time, moon phase, temperature, and camera name)
Basics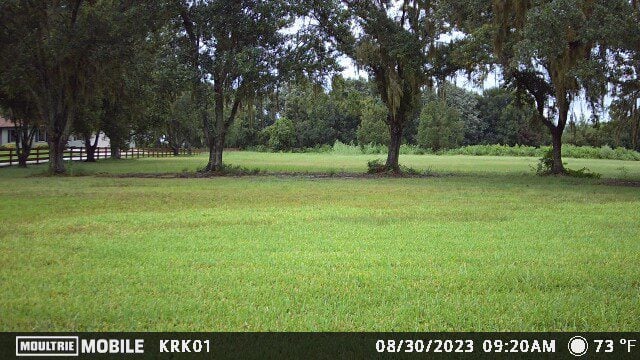 With the Moultrie Mobile Edge Pro, you get 36MP photo resolution for your stills. Video capture is in 1080P along with high-definition audio capture. The camera has a 1/2-second trigger speed and a 50° field of view. When you're capturing photos, there's an option for a 3-shot burst.
The results are clear, crisp images that make this an excellent camera for viewing wildlife, even if you're not hunting them. Those same characteristics make it a viable option as a security camera.
NYXEL NIR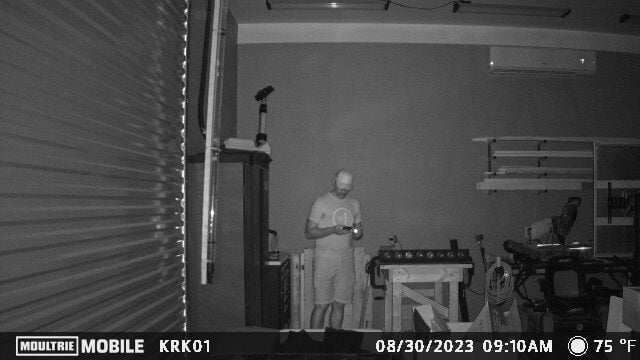 Of course, not all the movement you're looking for happens during daylight hours. To see movement and identify targets overnight, Moultrie turns to its NYXEL near infrared sensor. Similar to how the Sionyx Aurora Pro uses NIR to produce images after dark without true night vision, the Edge Pro is able to see up to 100 feet while using less power and keeping the price affordable.
Additional Highlights
Live Aim – view the image on your phone while you're setting up the camera position
Onboard memory (no SD card required)
Powered by 8 or 16 AA batteries or lithium battery pack
Solar compatible
Moultrie Mobile App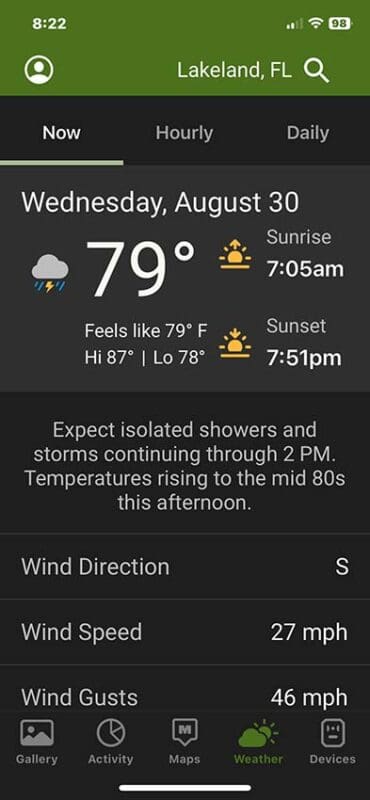 Moultrie's mobile app is where you'll spend most of your time viewing the information your camera collects. It's much more than just a viewer, though. It's your one-stop game planning center that can help you maximize your hunt.
There are no additional fees and Moultrie has US-based customer service reps available 7 days a week (7:00 AM – 7:00 PM central time) via phone, chat, and email.
Here are the key components:
Unlimited cloud storage – no purging, even if you cancel your plan.
Activity Charting – see which cameras have the highest traffic by species, time of day, temperature, and moon phase.
Smart Tag A.I. – recognizes and tags images for bucks, does, turkeys, hogs, bears, bobcats, and coyotes, along with people and vehicles.
Property mapping – interactive maps of your hunting property with pins for tree stands, food plots, blinds, bedding areas, gates, and more.
Weather forecast – hunter-oriented daily and hourly forecasts, including wind speed and direction.
Moultrie Mobile Edge Pro Cellular Trail Camera Price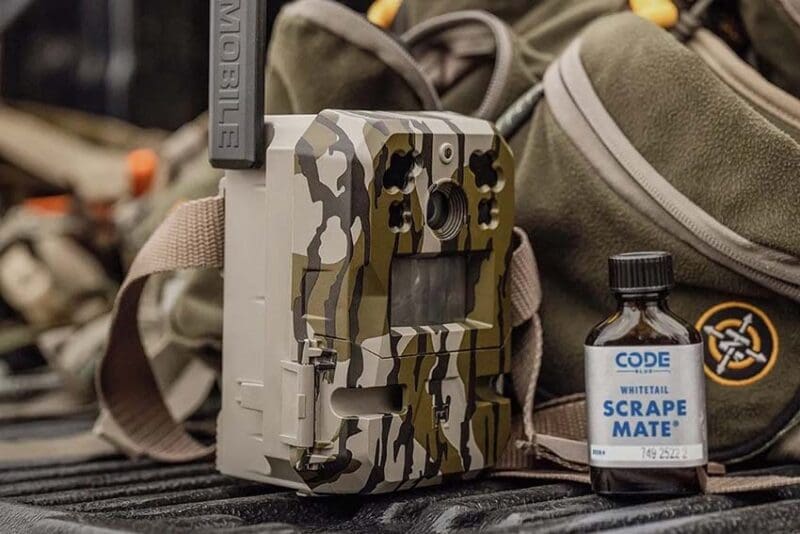 You can get your hands on this camera for $179.99, and it's backed with a 2-year warranty. To get the full functionality, you need to decide on a data plan as well. Here's the breakdown of what you get each month:
Images
Videos
Monthly
Annually
Standard
1000
10
$9.99
$107.88 ($8.99/mo)
Unlimited
Unlimited
50
$16.99
$155.88 ($12.99/mo)
Pro Series
Unlimited
50
$34.99 first camera
+
$7.99 additional
$275.88 ($22.99/mo) first camera
+
$95.88 ($7.99) additional
The big difference between the Unlimited and Pro Series plans boils down to how many cameras you're using. If you have 1 – 3 cameras, the Unlimited plan is the way to go. Once you have 4 or more, the Pro series becomes the more affordable way to go.
The Bottom Line
The Moultrie Mobile Edge Pro Cellular Trail Camera is clearly built with hunters in mind. Its combination of cellular connectivity, False Trigger Elimination, quality camera, and robust app make it one of the best we've seen. While the monthly for the cellular service may be a turn-off to some folks, it's worth it for serious hunters who don't want to drive out to each camera and download the images from a card.
Don't assume that this camera is only good for hunters, though. With its clear images and cellular connectivity, it makes a fantastic jobsite security camera option, for our trailers that don't stay in a fixed location, or residential jobs where you don't need to task a camera as long.