Ryobi's Spring OPE Lineup Includes 20-Inch Brushless Mower
Ryobi has a ton of lawn mowers in its arsenal, offering tons of variety for both the homeowner and Prosumer markets. Now, the brand is heading its spring 2023 roster with a new mower for yards sub-1/2-acre. We're diving into the Ryobi 20-inch Multi-Blade Lawn Mower on the 40V platform to see what it brings to the table.
Ryobi 40V 20-inch Multi-Blade Lawn Mower Performance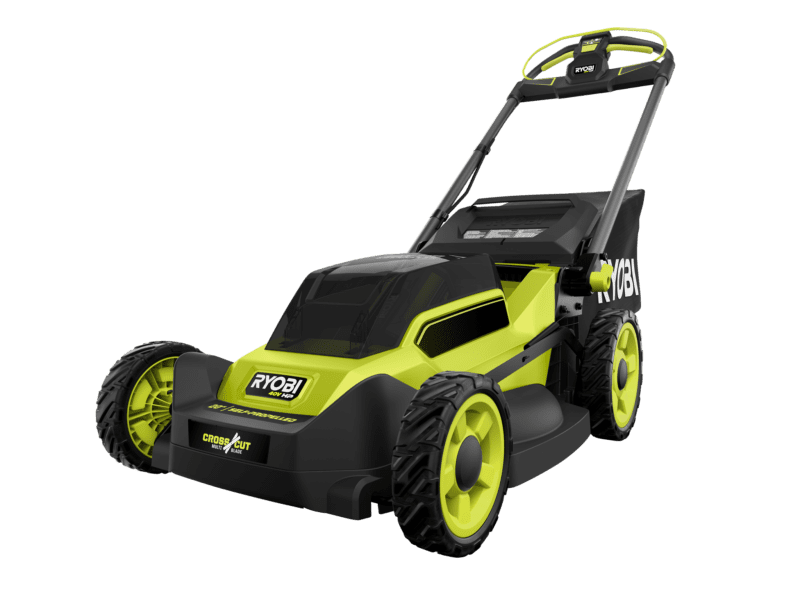 Model: Ryobi RY401260VNM
Self-propelled rear-wheel drive
Power source: Ryobi 40V battery
Up to 52 minutes of continuous runtime
CrossCut multi-blade system
Ryobi tells us this 20-inch mower is ideal for lawns 1/2 acre or less in size. Its brushless motor and 40V battery technology give the RY401260VNM gas performance without the hassle, maintenance, and fumes that come with gas mowers.
You can expect to get up to 52 minutes of continuous runtime on a single charge with this 20-inch mower.
Like Ryobi's RY401150 mower, which we looked at back in 2021, this mower features a self-propelled rear-wheel drive. It also features the same CrossCut multi-blade system that uses two stacked blades to provide better cutting performance. We're looking forward to getting our hands on this one closer to its spring 2023 release to see how it compares.
Ryobi 40V 20-inch Multi-Blade Lawn Mower Design
7-position single-point height adjustment
3-in-1 grass disposal: bagging, mulching, and side discharge
Easy-lift bag removal
Two on-board battery compartments for easy power exchange
Handles fold for compact verticle storage
The RY401260VNM gives you 7 cutting height positions between 1 1/2 inches and 4 inches. Ryobi keeps the familiar, but always welcome, 3-in-1 grass disposal method, which lets you choose if you want to bag, mulch, or side-discharge your lawn clippings.
When you're done mowing, the handles fold in for compact, verticle storage.
Ryobi 40V 20-inch Multi-Blade Lawn Mower Price
This lawn mower is scheduled to release in spring 2023, just in time for mowing season. The kit retails for $579, including a 40V 8Ah battery and charger. You can find it exclusively at The Home Depot or on their website upon release. We're not seeing any bare tool options at the time of writing. Ryobi backs your purchase with a 5-year tool warranty and a 3-year battery warranty.