Ever wonder who owns Craftsman tools? How about Milwaukee, Mac Tools, or Skilsaw? It may surprise you to know that only a handful of power tool companies own your favorite tools. That's right, most tool brands fall under a parent company that also controls additional power tool manufacturers and brands. We break it down for you…with charts!
Note: RIDGID and RYOBI cordless power tools are licensed by TTI.
We didn't include every tool company in this image. To be honest, we couldn't fit them all on the page. We will, however, do our best below to include as many tool brand parent companies as possible. Starting with several of the largest makes the most sense.
Yes, Craftsman and DeWalt are Owned by Stanley Black & Decker
Stanley Black & Decker (SBD) turned heads when it bought Craftsman Tools in 2017 after Sears closed 235 stores in 2015. The company owns many brands, however. Dating back to 1843 with a man named Frederick Stanley, the company quickly formed its roots. In 2010, it merged with another company that started in 1910—Black and Decker. In late 2021, SBD completed its acquisition of MTD Holdings and Excel Industries, making it a global leader in the outdoor power equipment market. As of 2022, the company maintains a $16.9 billion business.
SBD brands include:
Black + Decker
Bostitch
Craftsman
DeWalt
Emglo
Excel Industries

Hustler Turf Equipment
Big Dog Mower Co.

Irwin
Lenox
Lista
Mac Tools
MTD Products

Cub Cadet
Troy-Bilt (in the Americas)
Robomow
WOLF-Garten
Rover (in the Pacific)
Remington LLC (Power Tools)
Yard Machines

Porter-Cable
Powers Fasteners
Proto
Sidchrome
Stanley
USAG
Vidmar
Infastech (rolled into Stanley Engineered Fastening brand)
If you want to see an exhaustive list of SBD subsidiaries, click here.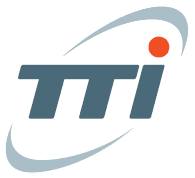 As it turns out, TTI owns Milwaukee Tool and a host of other power tool companies. It also licenses the RIDGID* and RYOBI names for cordless power tools (Emerson owns RIDGID). TTI stands for Techtronic Industries Company Limited (TTI Group). Founded in 1985 in Hong Kong, TTI sells tools all over the world and employs over 22,000 people. TTI is listed on the Hong Kong Stock Exchange and had worldwide annual sales of over US$6 billion in 2017. Their brands include:
AEG
Dirt Devil
Empire Level
HART Tools
Homelite
Hoover
Imperial Blades
Kango
Milwaukee Electric Tool Co.
Oreck
RYOBI – licensed
RIDGID ("Orange") – licensed from Emerson
Stiletto Tools
VAX
*As a general rule, Emerson manufactures "Red" RIDGID (plumbing) tools. TTI manufactures "Orange" RIDGID tools under license.
Wait, I Thought Bosch Owned Skil?
Not anymore. In 2017, Chervon acquired Skil Power Tool Brands from Bosch. This added two big brands to their portfolio: Skilsaw and Skil. Chervon started its power tools business unit back in 1993, launching the EGO brand of cordless outdoor power equipment in 2013. In 2018, the company rebranded Skil (including the logo) and announced new 12V and 20V cordless power tools. They added Flex Power Tools in 2021. Today, Chervon tools and products are sold in more than 30,000 stores in 65 countries.
Chervon manufactures the following brands:
EGO
Skil (also the Skilsaw brand)
FLEX
Devon
X-tron
Kobalt 24V (ODM for Lowe's)
First off, Bosch Tools only represents part of the Bosch Group which includes Robert Bosch GmbH and over 350 subsidiaries across 60+ countries. In 2003 Robert Bosch GmbH combined its North American power tool and power tool accessory divisions into one organization, forming Robert Bosch Tool Corporation in North America. The company designs, manufactures, and sells power tools, rotary and oscillating tools, power tool accessories, laser and optical leveling devices, and range finding tools all over the globe.
Bosch also manufactures the following tools:
Actron
Bosch
CST/berger
Diablo
Dremel
Freud
Rolatape
RotoZip
sia Abrasives
Telex
TIF
Vermont American
Vulcano
Worcester-Bosch
Husqvarna Group Brands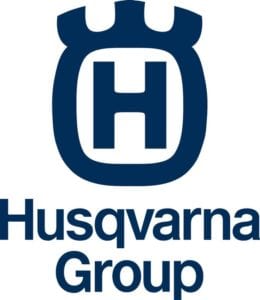 Husqvarna Group manufactures chainsaws, trimmers, robotic lawn mowers, and ride-on lawnmowers. The Group also makes garden watering products as well as cutting equipment and diamond tools for the construction and stone industries. They have a presence in more than 100 countries and employ over 13,000 people in 40 countries. Husqvarna Group also owns the following tools:
Diamant Boart
Flymo
Gardena
Husqvarna
Jonsored
Klippo
McCullock
Orbit
Poulan Pro
RedMax
Weed Eater
Zenoah
JPW Industries – Jet Powermatic Wilton
JPW owns several large brands including Jet, Powermatic, and Wilton. The company has its headquarters in La Vergne, Tennessee but also has operations in Switzerland, Germany, Russia, France, Taiwan, and China. They sell products in 20 countries throughout the world. Their tool brands include:
Axiom Precision
Baileigh Industrial
Edwards
Jet
Powermatic
Wilton
Apex Tool Group has its headquarters in Sparks, Maryland, USA and employs more than 8,000 workers. They operate in more than 30 countries throughout North and South America, Europe, Australia, and Asia. Annual revenues exceed $1.4 billion on the sale of hand tools, power tools, and electronics tools for the industrial, automotive, aerospace, and construction/DIY markets. The following tool manufacturers belong to APEX Tool Group:
Apex
Campbell
Cleco
Crescent

H.K Porter
Jobox
Lufkin
Nicholson
Wiss

Erem (by Weller)
Gearwrench
Jacobs
Lufkin
SATA
Weller
Xcelite
Allen (rolled into Crescent brand)
Armstrong (rolled into Gearwrench and Crescent brands)
Belzer (rolled into SATA brand)
Emerson
Headquartered in St. Louis, Missouri (USA), Emerson controls power tool manufacturers and products in the industrial, commercial, and residential markets. While TTI licenses the RIDGID name for power tools, Emerson controls the following tools (among others):
Emerson
Greenlee
Insinkerator
Klauke
ProTeam
RIDGID (Red)
Sensi
Vilter
WORKSHOP Vacs
Established in 1993, Hangzhou Greatstar Technology Co., Ltd. is a world-leading tool company. Their brands include manufacturers of hand tools, electric tools, pneumatic fastening tools, laser measuring tools, laser radar, tool cabinets, industrial storage cabinets, industrial vacuum cleaners, and more. This company has acquired a considerable number of well-known tool brands over the past several years, including:
Arrow
BeA
DuraTech
EverBrite
Goldblatt
Lista
OLEI
Pony Jorgensen
Prexiso
Prime-Line
Sheffield
Shop Vac
SK Hand Tools
Swiss+Tech
Workpro
TTS Tooltechnic Systems AG & Co. KG
Based in Wendlingen, Germany, TTS or Tooltechnic Systems owns Festool (electric and pneumatic tools), Tanos (not to be confused with the guy who destroyed half the universe), Narex, Sawstop, and now Shaper Tools. TTS is truly behind the scenes as it doesn't really have appear to have its own website (at least not in the US) or an official logo. In bullet point format, its subsidiaries include:
exoIQ
Festool
Narex
Sawstop
Shaper Tools
Tanos
TTS Cleantec
TTS Microcell
Yamabiko
Yamabiko Corporation started in 2008 and has three core business segments: outdoor power equipment, agricultural machinery, and industrial machinery. Based in Japan, Yamabiko is a global company with major markets in Japan and North America, and a growing presence in Europe and Asia. Tool brands include:
Koki Holdings Co
Koki Holdings Co. Ltd. dates back to 1918 when Nichihira Shokai began producing electric drills in Japan. The company name changed in June 2018 from Hitachi Koki Co. Ltd. to Koki Holdings Co. Ltd. due to licensing issues after splitting off from Hitachi. The company's primary power tool brand, Hitachi, followed suit in October of that same year.
KKR, a private equity firm, acquired Hitachi Koki in 2017. Koki Holdings Co. Ltd. owns the following:
Carat
Hikoki (formerly Hitachi Koki)
Metabo HPT (formerly Hitachi Power Tools)
Metabo (now officially part of Metabo HPT)
Sankyo Diamond Tools
Fortive Corporation
Washington-based Fortive, a diversified industrial growth company, includes a multitude of Professional Instrumentation and Industrial Technologies businesses. Fortive employs over 22,000 employees in more than 50 countries around the world. Their numerous brands include the following tool manufacturers:
Vontier
Vontier, a global industrial technology company, split off from Fortive in 2020. It focuses on smarter transportation and mobility. It's no surprise, then, that they brought Matco Tools into the fold. Their full portfolio builds on industry-leading expertise in mobility technologies, retail and fueling solutions, alternative energy solutions, fleet management, telematics, vehicle diagnostics and maintenance, digital payments, and smart cities. The full lineup includes:
Gilbarco Veeder-Root
Hennessy Industries
Matco Tools
Sparkion
WernerCo
WernerCo manufactures and distributes ladders, climbing equipment, and ladder accessories under various brands. They also manufacture and sell fall protection products and jobsite, truck, and van storage equipment. The full lineup includes:
Bailey Ladders
Better Built
BoSS
Centaure
Climbtech
Duarib
Green Bull
Haemmerlin
Keller
Knaack
Weather Guard
Werner
Zarges
ITW (Illinois Tool Works)
Founded over 100 years ago, ITW manufactures specialized industrial equipment, power tools, hand tools, and consumables. ITW operates in 57 countries with over 50,000 employees. They also have more than 17,000 granted and pending patents. ITW brands include:
Alpine
Bernard
Cullen
Danley
Deltar
Duo-Fast
E.H. Wachs
Elematic
Gang-Nail
GRK Fasteners
Hobart Welding Products
ITW Buildex
ITW Construction Products
Miller
NKT Fasteners
Orbitalum
Paslode
Ramset
Red Head
Reid
Spit
Tapcon
Tregaskiss
Ideal Industries
In 1916, J. Walter Becker apparently started the IDEAL Commutator Dresser Company of Chicago from his mother's kitchen. More than 100 years later, Ideal Industries serves technicians and workers globally. They serve electrical,  construction, aerospace, and even automotive markets. You likely recognize several of their brands:
Anderson Power Products
Ideal Electrical
Cree Lighting
Enatel
Sunrise Global Marketing
Sunrise Global Marketing manufactures Greenworks and Greenworks Pro tools.
Positec Group

Positec started in 1994 as an OEM manufacturer specializing in smaller cordless hand tools and garden products. Based in Suzhou, China, they have a US headquarters for their North American division in Charlotte, North Carolina. They started manufacturing the WORX and Rockwell brands in 2007 but have now expanded into more. The brand now manufactures:
Bauker
Blue Ridge Tools
CAT (Power Tools)
Ferrex & Gardenline (for ALDI)
Kress
Rockwell
Wesco
Worx
Xceed
Let's Look at Some Outdoor Power Equipment Companies
When it comes to outdoor power equipment, companies have been gobbled up left and right (just take a gander at Stanley Black and Decker). Others, however, have maintained their heritage and grown through their own acquisitions over the years.
Ariens Co
Ariens Co began back in 1933 when Henry Ariens cashed in a life insurance policy to make the final payroll at Brillion Iron Works. Arising from the ashes of the Great Depression, Henry and his sons innovated their way to success. AriensCo manufactured the first American-made garden tiller. They haven't stopped moving forward since. Through expansion and acquisition, Ariens Co now owns the following brands:
Ariens
Gravely
Westwood
AS Mower
Countex
Rapid Care
Who makes Harbor Freight Power Tools remains a mystery—possibly because they may have switched suppliers in the past. Some have suggested LuTool, a company established in June 1999 supplies their power tools. LuTool has headquarters in Ningbo, China, and a North American office in Ontario, Canada. LuTool is owned by Gemay (Ningbo Gemay Industry Co Ltd) which also has its headquarters in Ningbo, China.
Not to be outdone, others have suggested Powerplus as the manufacturer behind the Drill Master, Warrior, Bauer, and Hercules lines of tools. Powerplus is a division of the European company Varo with headquarters in Belgium.
We wish we could give a definitive answer, but Harbor Freight has remained tightlipped as to its power tool manufacturing partners. Brands under the Harbor Freight store include:
Bauer
Central Pneumatic
Chicago Electric
Daytona
Drill Master
Hercules
Icon
Predator
Pittsburgh and Pittsburgh Pro
Quinn
Titanium
U.S. General
Warrior
What About Hilti and Makita?
Hilti and Makita are just Hilti and Makita. Hilti doesn't have any subsidiary companies underneath them or a parent company over them. Makita, on the other hand, did acquire the Dolmar brand in 1991, bolstering its already-impressive line of outdoor power equipment tools. However, considering Makita announced it would stop making gas products in 2022, the Dolmar acquisition now seems less significant.
In either case, it's pretty impressive the market share each of these companies enjoys!
Who Makes House Brands at Big Box Stores?
We can't leave out the popular house brands available at those big-box retailers and home improvement warehouses. Note that many (if not all) of the brands below represent ODM or OEM solutions. That means the tools get specified by the store but executed by another manufacturer. In other scenarios, tools are "offered" to a retailer and then manufactured in bulk upon acceptance of a buyer's order.
Home Depot House Brands
Husky (Stanley Black & Decker, Western Forge, Apex Tool Group, Iron Bridge Tools, and others)
HDX
Lowe's House Brands
Kobalt Tools (24V power tools) made by Chervon
Kobalt Tools (outdoor power tools) made by Greenworks Tools
Blue Hawk (various OEM)
Menard's House Brands
Masterforce (Chervon and other OEM)
Grip Fast?
Performax?
Tool Shop?
While you may have thought you knew who owned all those power tool manufacturers, consolidation has changed the playing field. By far, Stanley Black & Decker demonstrates the largest buyout pattern. Companies like TTI, Apex Tool Group, ITW, Great Star Tools, and others also enjoy adding to their numbers.
Finally, if we missed any tool mergers or acquisitions, please leave a comment below. We want to keep this article updated—a much harder task than we ever imagined! Feel free to also reach out to us on Facebook, Instagram, or Twitter.